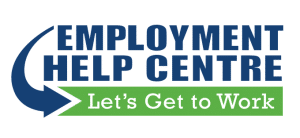 While there is a wealth of tools on the internet, you should always keep an eye on what your community offers. Local resources have the added benefit of face-to-face networking and a physical peer environment to support you. Today, we are going to look at some local resources that may be available in your area.
Employment Not-for-Profits
A great starting point would be your local employment centre. These organizations can help you by
hosting résumé workshops,
facilitating mentorships,
giving one-on-one consultations, and
connecting you with government resources for jobseekers.
There are a variety of organizations that facilitate these services. Brockville, for example, has the Employment and Education centre, whereas Nepean has a Y Employment Access Centre (a YMCA organization).
Selecting an organization that is funded (or partially funded) by the provincial or federal government is an ideal option.
Toastmasters
You may not be thinking of this when job hunting but visiting your local Toastmasters chapter can benefit you in two big ways.
First off, you will be developing more confidence in public speaking. For many of us, speaking in naturally uncomfortable situations is a hard skill to exercise, as we spend most of our time talking with family and friends. Toastmasters can provide a controlled environment to exercise speaking in front of unacquainted people.
Secondly, you can practice networking at these events. Local clubs with a more professional focus are where you can learn to mingle with peers. This is great practice for those oft-dreaded company events where you may be tempted to be a wallflower.
Non-profits and Community Organizations
For those looking to flesh out their résumé, volunteering can provide easy experience and a break from the monotony of job-searching. Additionally, your fellow volunteers may be valuable references for future job applications and may even serve as networking connections.
Consider what type of skills you want to develop. Do you want to feel more comfortable working with the public, or do you want experience serving on a board? Take some time to write down your objectives.
Once you have an idea of what you want to accomplish, begin searching the area for local and reputable volunteer organizations. Reach out to ones that interest you and see how you can help them.
Before you make any commitments, make sure you know exactly how much time out of your week you are willing to spend. It can be easy for your volunteer commitments to creep further and further into your schedule, and your job hunt must come first.